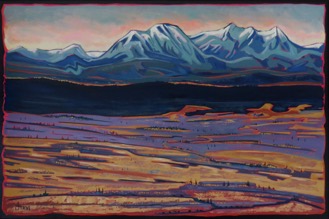 The Don Hamm Studio is in High River, Alberta where I've lived and worked since 1997.
For some of the conceptual roads I have travelled (while painting) over many years click on any of the images on this page and you will be guided to a brief slide show.
During the slide show, click on any image to pause.
Many of the works have found a home but those which are available will have a price or a note indicating availability.....